Allogeneic hematopoietic stem cell transplantation (HSCT) is an effective therapeutic approach for several hematological diseases. Chimerism studies can be helpful to assess donor engraftment, detect early signs of graft rejection, and monitor minimal residual disease.
We are delighted to offer the state-of-art, the highest sensitive and most automated platform independent qPCR-based transplant monitoring tool available to date - the KIMERDx® from GenDx.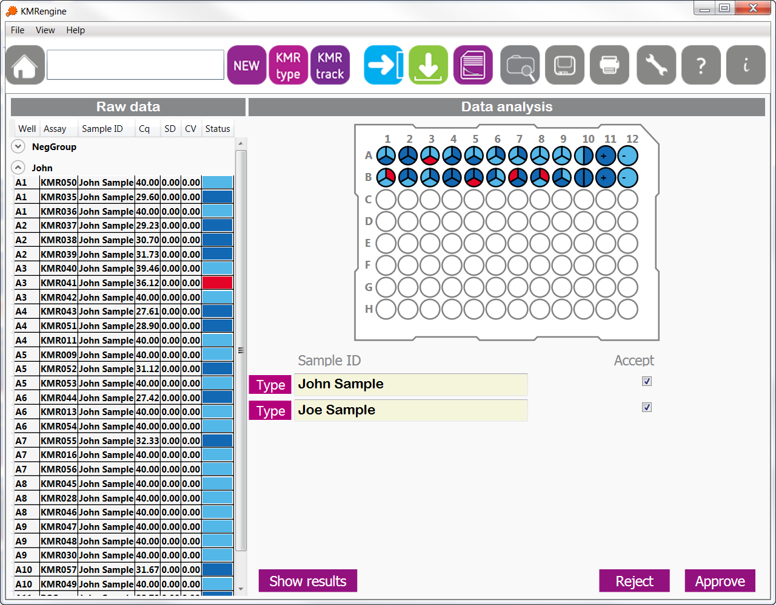 Whether your downstream application requires monitoring the kinetics of stem cell engraftment or solid organ rejection, the KIMRDx® workflow provides a sensitive and robust method for quantifying chimeric mixtures of human DNA in an effort to overcome the sensitivity and analysis shortcomings of STR-based transplant monitoring methods.
When using qPCR as a method of measurement a sensitivity of as low as o.o5% can be realized, this is 20 to 100 fold more sensitive compared to current conventional method using STR's.
Prior to transplantation, a panel of multiplexed genetic markers in both the donor and recipient are screened in one plate in order to identify the genetic markers that differentiate the two individuals. Informative markers are selected to calculate the percent donor and recipient present in post-transplant specimens.
Rapid microchimerism analysis using multiplexed reagents,
novel software & quantitative PCR!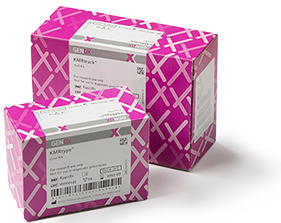 A Complete set of reagents and Software serves as a rapid, sensitive, and cost-effective method for monitoring chimerism in patients following HSCT. KMRengine® software automates the process of informative marker selection and post-transplant monitoring along with the KMRtype® qPCR genotyping reagents and KMRtrack® qPCR monitoring reagents.
GenDx KMRtype® genotyping reagent kit covers 39 Markers over 17 Chromosome to increase the chance of informative markers.
KMRengine® software presents the unique marker choices in their genomic context, allowing for knowledgeable informative assay decision making and use in chimerism analysis. The software enables numbers of combinations of samples to be comparatively genotyped, facilitating rapid multiple donor analyses. The results from all experiments are stored by the KMRengine® software for recall subsequently.