LeanGene provides standardization tools from STEMCELL Technologies that includes Proficiency Testing Programs, Quality Control Kits, and other instructional materials to improve your competency with performing the hematopoietic colony forming unit (CFU) assay.
Proficiency Testing Program
For the Hematopoietic Colony Forming Unit (CFU) Assay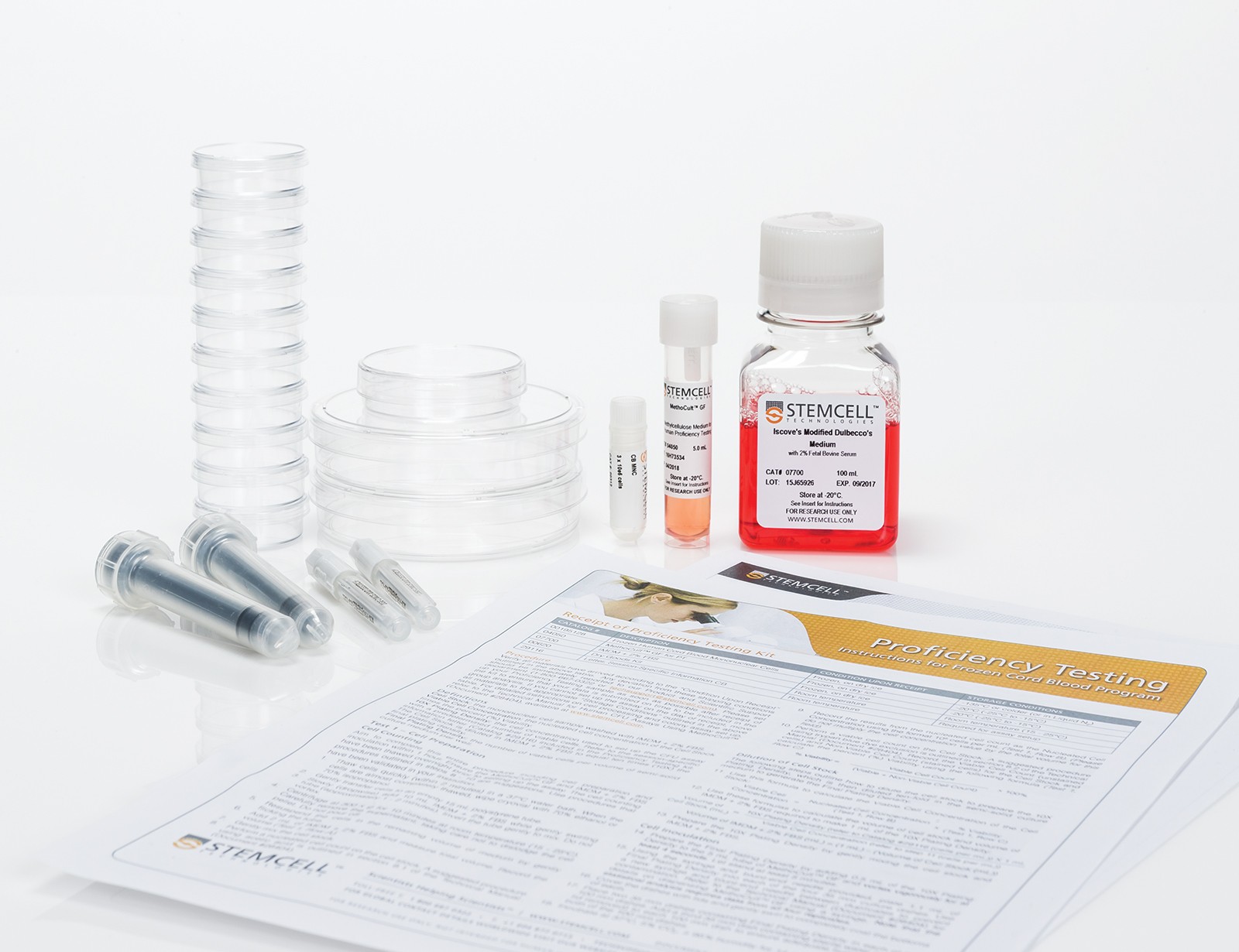 Evaluate your ability to perform all steps of the CFU assay including upstream events such as cell thawing, dilution, inoculation and plating through our Proficiency Testing programs. Participants are provided with a cell sample, MethoCult™ medium, additional reagents and supplies, and detailed instructions required to perform the CFU assay. The results from all participants are analyzed and compared to the cohort mean according to guidelines outlined in ISO 13528.
Programs available for both Fresh Cord Blood and Frozen Cord Blood units. Proficiency Testing Programs for Human Bone Marrow are also available.
Quality Control Kits
For the Hematopoietic CFU Assay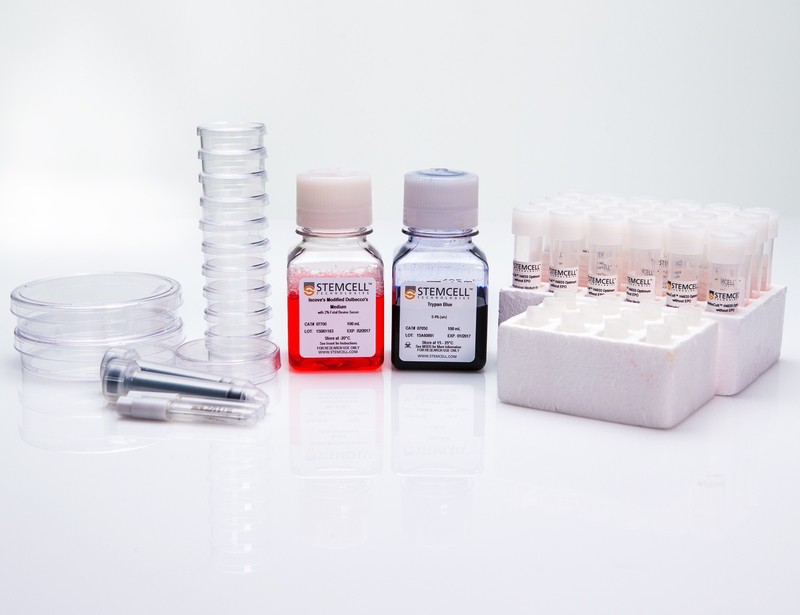 STEMCELL Quality Control Kits are recommended for cell processing laboratories that monitor their ability to reproducibly set up, culture and score hematopoietic colony forming unit (CFU) assays. The kit contains standardized MethoCult™ medium, pre-tested human cells from either bone marrow or cord blood, and culture supplies to perform monthly CFU assays over a one-year period. Detailed instructions on the setup of the CFU assay and scoring of hematopoietic colonies (CFU-E, BFU-E, CFU-GM and CFU-GEMM) are also included. The use of a standardized medium and identical aliquots of cells from a single source minimizes variability associated with the components of the CFU assay, allowing you to monitor a laboratory's consistency in performing the assay.
Two types of Quality Control Kits are available; The Human Bone Marrow (BM) Quality Control Kit, and the Human Cord Blood (CB) Quality Control Kit.
Instructional Materials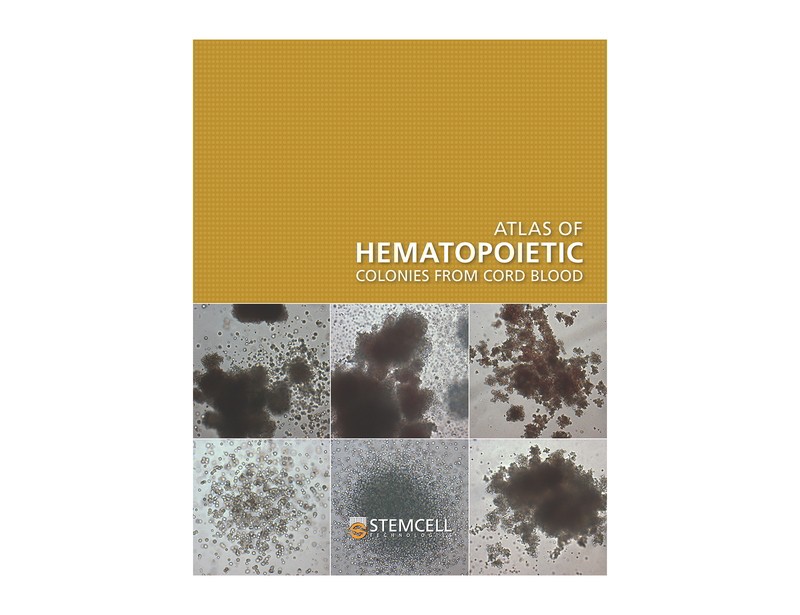 Atlas of Hematopoietic Colonies From Cord Blood
This atlas provides detailed color images of hematopoietic colonies derived from human umbilical cord blood progenitors grown in methylcellulose-based cultures. Instructions and tips for identifying and enumerating colonies from both fresh and frozen samples are included. Also addressed are issues related to red blood cell background and optimal plating densities.