Chimerism Monitoring Workshop
22 Oct 2017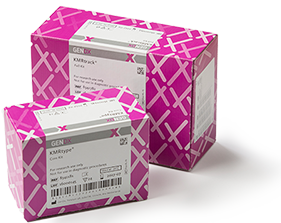 LeanGene & GenDx have conducted a week of workshops and hands-on training on multiple customer's sites on the "Highly Sensitive Chimerism Monitoring" technique developed by GenDx - The Netherlands.
A scientific event was also held and hosted well known figures in the field of Molecular Diagnostics & Immunogenetics in Jordan.
About GenDx Chimerism Monitoring
In an effort to overcome the sensitivity and analysis shortcomings of STR-based transplant monitoring methods, and to improve upon the current state of the art in qPCR-based chimerism analysis and laboratory workflow, GenDx has created a new assay and software suite.
GenDx chimerism monitoring workflow utilizes a panel of 39 multiplexed qPCR research assays and KMRengine software to comparatively genotype multiple samples on a single plate. The KMRtype Core kit consists of 10 mixtures of 3 qPCR assays each and the KMRtype Extended kit consists of another 3 mixtures of 3 qPCR assays each.
GenDx Chimerism Analysis Assays are the most sensitive and specific system available today!