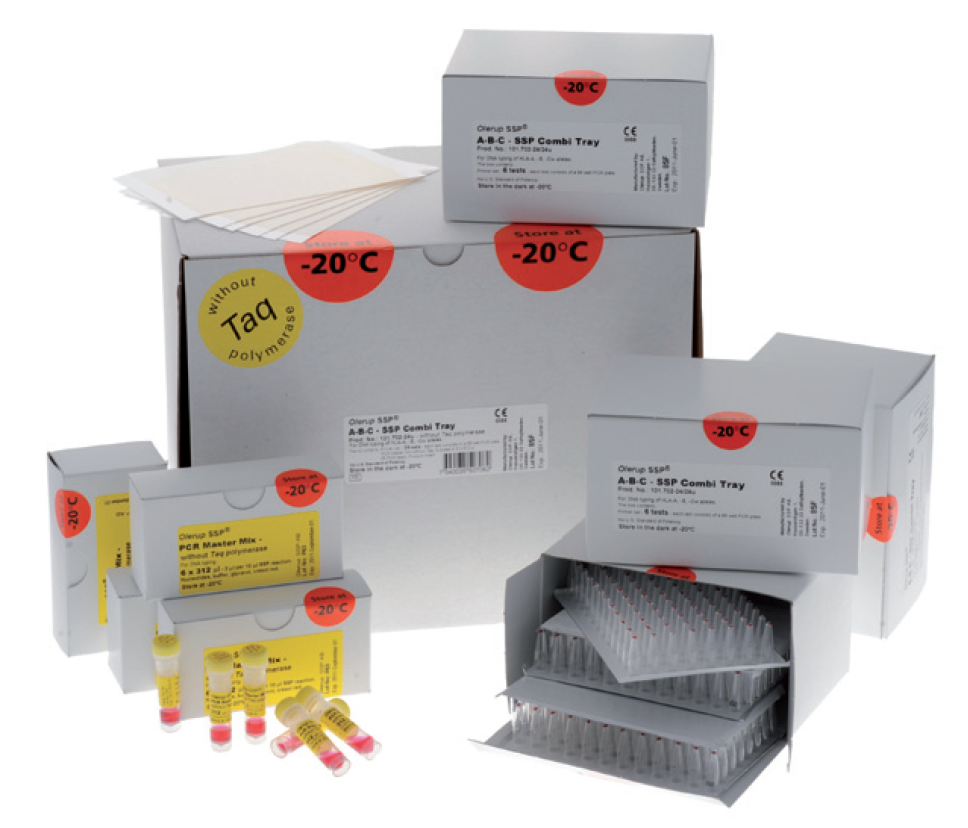 Olerup SSP® genotyping products are easy to learn and easy to teach. All the products follow the same protocol for amplification program, which allows you to mix and match your PCR set up as you please.
Olerup SSP® HLA Typing Kits are qualitative in vitro diagnostic kits for the DNA typing of HLA Class I and HLA Class II alleles. Designed to distinguish all confirmed HLA alleles up to 4-digit resolution for the HLA-A, HLA-B, HLA-C and DRB1 loci, and all known alleles for other HLA loci.
The HLA Typing trays either comes as individual alleles (e.g HLA-A, HLA-B,... etc.) or as combi trays (e.g. HLA-A-B-DR, HLA-A-B-C,...etc.). High Resolution Typing Trays are also available for more detailed results. Kits also comes with and without Taq Polymerase.
Benefits of Olerup SSP®:
The minimal Ambiguity Rate compared to other commercial kits available in the market
Comprehensive range of High resolution kits
One test per PCR plate marked with Product name and Lot number
Most up-to-date, quarterly allele updates
Minimum amount of DNA and Taq Polymerase required
No mineral oil over-lay
Multiple package sizes
Color-coded plastic for different HLA gene loci