9th International Conference of the Royal Medical Services
30 Nov 2018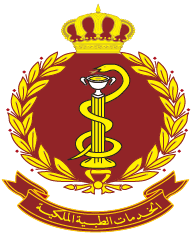 LeanGene participated at the 9th International Conference of the Royal Medical Services (RMS) & Jordan Health Exhibition (JOHEX) held at King Hussein Bin Talal Convention Center - Dead Sea - Jordan, under the Patronage of His Majesty King Abdullah II Ibn Al Hussein during the period 30 October - 02 November 2018.
The conference is attended by more than 5000 participants from around 60 countries; in the fields of Medicine, Dentistry, Pharmacy, Nursing, Allied Health Professions and Military Medicine to identify the changes in health care practices needed to prepare health care providers for the new challenges ahead.
Many esteemed International distinguished Guest Speakers from different specialties and backgrounds have been invited to give lectures and participate in panel discussions covering Conference Theme "Leadership in Healthcare: Commitment & Challenges" as well as conduct a myriad of workshops.
Jordan Health Exhibition (JOHEX) is an outstanding platform for international, national companies, and agencies operating in health industry for display of advanced technologies, innovations, as well as offering context for trade marketing.