DotDiver a Compact, Integrated System for Automated Immunodot Assays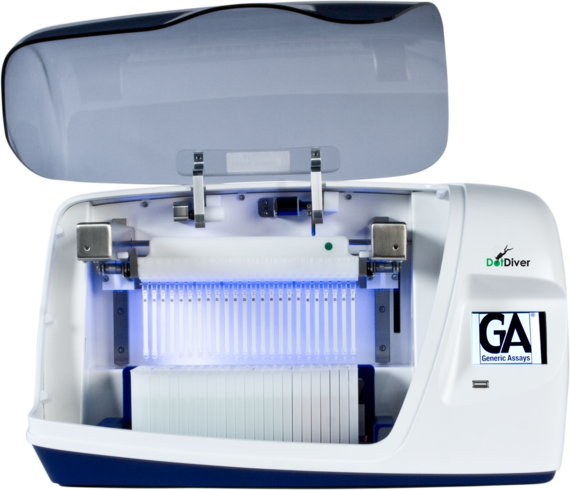 The DotDiver is a device for the semi-automatic processing of dot/line immunoassays provided by Generic Assays-Germany.
Specially prepared kits contain the test strips, coated with an antigen profile, and the test reagents (enzyme conjugate, substrate, washing buffer) packed in cartridges. To perform a test, antigen strips and reagent cartridges are inserted into the device, and patient samples are added. All test strips are then processed automatically. In cases with a positive antibody result, a dark color (a dot or line) is displayed at a specific position on the test strip relating to the corresponding antibody. The intensity of the color is then read using scanner software.