A Bench-top fully automated RANDOM ACCESS SYSTEM Based on Magnetic Particles CLIA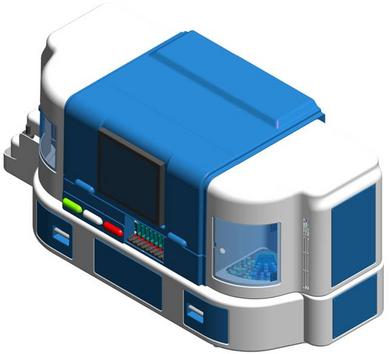 LeanGene provides the SARA CLIA System through DIA.PRO. An automated solid phase enzyme Chemiluminescence Immunoassay Analyser.
Continuous and full Random Access including Batch mode & STAT function.
Time to first result is about 35 minutes.
Throughput up to 120 tests/hour.
Universal Sample Trays for primary collection tubes. 9 sample trays for total 72/90 samples (8/10 samples/tray).
Standard universal disposable tips to avoid carr-over. Bar code reader for samples identifying 2D matrix code. Clot & sample volume detection. Sample volume 10-200ul
Up to 16 kits on-board refrigerated chamber.
Test menu includes Infectious Diseases, Autoimmunity, TORCH, Thyroid Markers & Tumor Markers.
Test menu is contineously updated to meet every lab's need.